Why Hire North Texas Web Design for Custom WordPress Website Design?
Why Hire North Texas Web Design for Custom WordPress Website Design?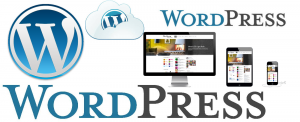 If you are a business owner and have chosen WordPress for your website you have made a good choice. WordPress is a very powerful and versatile product. It offers plug-ins and add-ons that can give your website many features that would otherwise cost a lot in design and maintenance expense.
And yes, you can put up a WordPress website yourself but to have it give you the look, feel, and features you want there is a learning curve and you have to know what you want. WordPress offers many options that can make your website a whole lot better than the one your competitor has. But it takes time for you to determine which plug-ins you want and then tweaking your site once you install them.
North Texas Web Design has years of expertise in designing and maintaining WordPress websites. Sure, you have to pay us, but when you do, you are guaranteed that you will get exactly what you want and you can spend your time on your business instead of learning how to be a website designer.
What Can We Do for You?
The first thing you should do is look at other websites and see what features they have that you want. You can also decide what bothers you about their websites so you can avoid those irritating features on yours. Once you know what you want, give North Texas Web Design a call. We will meet with you and take a look at what you do, how you do it, and what you want your website to do. What do we mean by that?
Do you want to sell your product online or just direct people to your brick and mortar store. Do you want people to be able to search your product catalog? Do you want pictures of your product or do you just need a list? Let's face it, if you sell car parts to an auto repair business a list with a product description is probably sufficient. A do-it-yourselfer may need a picture.
What Customization Can You Do?
We can help you optimize your website for people that access your site using their mobile phone. If you don't optimize it, it may take too long to load and that customer you had may just move on to your competitor because his site is made to load on a phone or a home PC. WordPress offers so many options that hiring a WordPress web design expert makes sense. You can have the website you want and your customers can find you on a device that works best for them.
North Texas Web Design has extensive expertise with WordPress. As an added bonus, we are located in North Texas so we know the territory. Give us a call and we'll come out and show you what we can do to grow your business.
North Texas Web Design specializes in WordPress websites – both eCommerce and non-eCommerce. As many of our customers desire "one stop shop", we offer web hosting on our dedicated Linux server. For those clients whom we host, we include quarterly updating of WordPress, template(s) and all plugins – something nobody else includes in their hosting plans.
See what some of our customers say about us!
Over the past 30 years of my career I have had the opportunity to work with a number of IT professionals. I have never worked with someone as good as Mike. He is incredibly responsive even for the smallest requests and makes major changes happen at a very fast pace. I am, repeatedly, impressed every time I have an interaction with him. He is so respectful of his clients and understands, especially with someone like me that has limited IT knowledge and capabilities, how to speak my language so that I understand what is going on. I would highly recommend him for anyone looking to drastically improve their IT capabilities and web design whether it be a small company or a large one.

By Kim Reed of Mimi's Wig Boutique

Mike McLeland at Plano Web Design helped our company build our website many years ago. Not only did he do an exceptional job of guiding us on what works well when designing a website, but has continued to provide excellent advise and service over the years. He always responds immediately to any questions or needs that we have and is always exceptionally helpful with ideas and suggestions.

By Becky Hary of Speech and OT

Stellar! Mike and his team overhauled my website lickety split and are always prompt to respond when I need help maintaining the site to make new changes. I appreciate Mike's personal style of no-nonsense, straight to business, conquer the mountain approach to a goal while at the same time he has a special way to let you know he personally cares about each and every project in a way no other business owner takes time to express.

Kendra Dickson with Gold Buckle Barrel Horses
More about North Texas Web Design