Why Hosting Provider Matters for Your Website
Why Hosting Provider Matters for Your Website
When a business site goes live on the internet, it is maintained online by a hosting provider. A web host functions as a third party responsible for legitimately hosting your site online, keeping it present and accessible on the internet.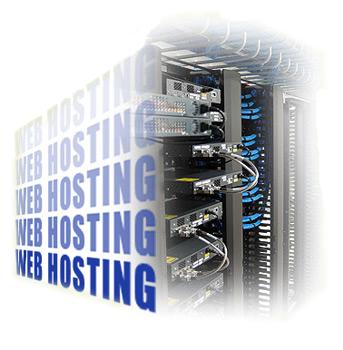 Most people do not dedicate a great deal of time to evaluating the host they select and with the myriad of hosts out there, it is not surprising.
But choosing a hosting provide should matter a lot more for your business than you might think.
Why?
Because a hosting provider is directly responsible for the responsiveness of your site and how quickly and efficiently it loads onto various mobile devices and browsers.
Responsiveness and Loading Time
The responsiveness of your website and the time it takes to load are two things which directly influence performance and customer satisfaction. In fact, slow loading times can negatively impact your profits as customers are more likely to turn to a competitors' site when a page loads slowly or simply fail to complete their transaction.
That being said, one of the main causes for slow loading of a business site is the quality of the hosting provider. Cheaper hosting providers may offer discount services, but you pay the price with regard to the speed with which your site loads. And this is not necessarily a price you want to pay.
Some web hosts today provide Linux packages while others offer Windows web-hosting packages. Now, the type of system used is not nearly as important as the site loading offered by said host.
Best Criteria for Choosing a Hosting Platform
The best criteria for selecting a hosting platform is whether the site uses Windows-specific technologies. If it uses Microsoft Access or ASP, for example, you want a hosting provider with a Windows hosting package to save you some headaches. In any other case, a Unix based system is perfectly acceptable.
In either case, make sure to verify the speed and site loading features you are given. These will reconcile problems with an unresponsive website or one which loads poorly.
By ensuring your hosting provider is giving you the best speeds and accessibility, you can avoid being penalized for a slow loading page by Google and in exchange you can watch organic traffic to your site increase and sales improve. In life it really is the simple things that mean the most, and in this case, the life of your business thrives on the simplicity of a hosting provider with fast loading speeds and responsiveness.