Why is WordPress so popular?
When customers call to inquire about a new website, many of them have heard of WordPress, but they still don't know what WordPress is – let alone what makes it so popular.
First of all, WordPress is open source code. The term "open source" refers to something people can modify and share because it's design is publicly accessible. Said differently, open source software is software with source code that anyone can inspect, modify and enhance.
Secondly, WordPress is a Content Management System – or CMS for short. A Content Management System is a computer application that supports the creation of and modification of digital content. CMS features vary widely, but one of the reasons CMS's have become so popular is that they allow people with little or no html coding experience to maintain their own website. WordPress is the most common and popular Content Management System being used on the web today – not only blogging – but websites and eCommerce stores. There are over 75 million WordPress websites on the Internet today – and growing every day!
When WordPress first appeared, it appeared as version 0.4. Today, as I write this article in early 2018, version 4.9.1 is the most current version. At least 4 major versions are released every year, with numerous dot releases in between. WordPress is AWESOME!
So what makes WordPress so popular? Simplicity! WordPress is easy to use.
I'm not suggesting that WordPress is so easy to use that anyone can build their own website without assistance, as this would drive us out of a job. There is definitely a learning curve – and there are things that a professional web designer knows how to do that a novice would never be able to figure.
As a WordPress user, there are two sides to your WordPress website that you need to be aware of. The first is what's called a front-end: It's what visitors see when they arrive on your website.
The other area and the one that requires a little bit of learning is the backend or Dashboard. This is where you'll be able to make all kinds of changes to your website such as:
Adding new pages or posts

Adding text & images

Changing sidebar widgets

Changing colors & fonts

Adding background images & textures

And much, much more …
One of the unique features offered by North Texas Web Design is that we offer complete Dashboard training via Go To Meetings for all WordPress projects and clients. This ensures clients know how to manage their business website without always having to come back to us for assistance.
The other major feature of WordPress is its flexibility. Simply put, WordPress is a great choice for most websites. One of the main reasons I say this is beyond the basics – WordPress is scalable, e.g., it works as a simple blog – a business website (such as promoting custom swimming pools) – and it works as a full-blown eCommerce platform for a major retailer.
If your current website is out of date, or non-mobile responsive, or you just want a new look – or if your starting a new business and you need a website to promote your business – you should consider WordPress. And you should consider North Texas Web Design, as we specialize in customized WordPress websites.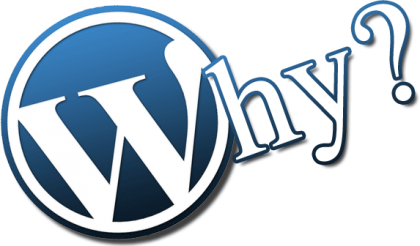 Additional WordPress Resources