Why use North Texas Web Design for your next Word Press Web Design?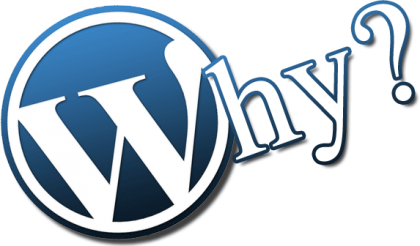 North Texas Web Design specializes in WordPress web designs, including both traditional business style websites as well as eCommerce websites. Approximately 75% of what we do every day, every month, involves WordPress.
We pride ourselves on delivering cutting edge designs using non-traditional and highly professional WordPress templates – not the run of the mill "paint by numbers" WordPress websites that is so common in our industry.
About North Texas Web Design:
We've been in business since 2004
We pride ourselves on delivering the highest level of customer service in our industry
We're one of the ONLY web design firms in all of North Texas with an A+ rating by the Better Business Bureau
We are an award winning web design firm
We offer below industry pricing for our customized websites
More about North Texas Web Design:
We offer an unusual (at least for our industry) per-page pricing model, which makes it easy for prospective clients to understand what their project will cost.
Typical WordPress projects do NOT require a deposit for us to get started, rather we submit our initial Invoice after the Home page layout has been approved by our client
If all of the information we require is provided to us in a timely manner, we can easily complete most WordPress projects within 1-3 weeks.
Included with every WordPress website we build is complimentary training via Go To Meetings – allowing our customers to easily manage their own website with little or no assistance (or cost) from us
In addition to WordPress web design, we are a one-stop shop for many of our customers:

Domain registration
Web hosting
Website maintenance
SEO Services
North Texas Web Design has extensive experience working with WordPress to build customized websites for our clients – including both traditional websites and eCommerce websites.
We specialize in customized designs – not the all too common "paint-by-numbers" WordPress designs so many of our competition build.
In addition, we routinely have business customers seek us out to take over responsibility for their WordPress websites.
Listed below are a few of the top reasons North Texas Web Design uses WordPress:
Using professional templates, we're able to create completely customized web designs for our clients, websites that don't look like every other WordPress website on the web.
WordPress web designs are easy for end users to manage content
Google loves WordPress
It is easy to add features to WordPress thru numerous feature rich plugins
WordPress works for regular websites as well as eCommerce websites
See what some of our customers say about us!
The most important thing these days is SERVICE…period. That is, a company provides it, or they don't! Now don't get taken like we all have, there are many levels of service from basically nothing ("are you sure you have the device plugged IN and turned ON?" or "I can't understand what you are saying, can you speak English? or do you even know how to spell WEB PAGE?….totally useless service) to placing the service call, having a human answer the phone that can speak and understand English without a "out on the edge" accent and expeditiously remediate the problem! One that is with you the entire way. In my opinion PWD/NTWD provides the highest level.I have been with NTWD for about 5 years with several Web Sites and numerous email accounts and yes I did have a glitsh, well more it was a change of server. I was on the phone with them and the problem was resolved, just like that! It wasn't really a problem but a change in configuration, even better.The next most important thing is quality. NTWD provides top quality work. Basically anyone can build a web page or host data or email. Mike at NTWD delivers the best that is possible, always there and only a phone call away….if you happen to need help. SECURITY????? That is a big concern and should be of everyone! I am totally concerned about security but not with my NTWD services. I know they are covered, Mike keeps up with technology.I have a choice and so do you. You want to have a strong and SAFE site and service? Do not go any further, simply go to NTWD. As an overall package (design and service), there is none better.Dang I forgot to mention money, fees, skins, bucks, green backs, dough, bread….etc. You want a strong quality product (and service) for a very reasonable price……. The work is done for you. Go to NTWD. Don't go anywhere else. If you already have, get your tail to NTWD as soon as you can.

By Gordon McAleb of Einstein Engineering

Working with Mike at North Texas Web Design has been a breeze! He is able to take my ideas and make them happen. He gave us exactly what we wanted and with very fast service!

Angela Williams and Your Super Inspector

Stellar! Mike and his team overhauled my website lickety split and are always prompt to respond when I need help maintaining the site to make new changes. I appreciate Mike's personal style of no-nonsense, straight to business, conquer the mountain approach to a goal while at the same time he has a special way to let you know he personally cares about each and every project in a way no other business owner takes time to express.

Kendra Dickson with Gold Buckle Barrel Horses

Working with North Texas Web Design has been a great experience. As a client I have been treated with the utmost professionalism and respect. I truly appreciate the trust relationship I have built with Mike and his team. I highly recommend North Texas Web Design for building and maintaining not only a web site, but a web presence for my brand and my company!

Stan Mefford with Just Shoot Safely
A Few WordPress Web Design Resources:
More about North Texas Web Design