Your Content Is Your Link to Your Audience
Your Content Is Your Link to Your Audience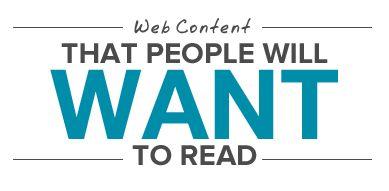 For many years, the saying has been that "Content is King" – and this is certainly still true. The first impression people get about what type of expert you are in your field is through the words you say. If you come across as arrogant and mouthy, people will instantly walk away from your website and likely never look back. However, if you take the time to create content that solves a problem for people visiting your website – and you speak to them instead of at them – your content will stand out in their minds.
Points You Need to Keep In Mind When Creating Content
You need to remember a few things when it comes to creating the content for your website.
You need to think like your audience. Don't just put words up there that make sense to an expert. Most people who come to your site may not be in that audience.
You need to speak to the people you hope are going to become your customers.
You need to be able to tell them about your solution to their problem in a way that makes them logically turn to you.
You also need to make sure you are looking at the problems you hope to solve from multiple points of view. While your business or product may only solve a single problem, the people looking to you are going to see their problem as unique. Make sure your content keeps all of these people in mind, and does not exclude anyone based on simple wording.
Know who you are speaking to when you start talking, and write from the perspective of being helpful. Don't underestimate your audience, but don't overestimate them either. You need to find the perfect way of speaking to them, and show them how important their business is to you. When questions come up, quickly answer them and show them you will be attentive to their needs. This combination of expertly written content and dependability will get viewers to become buyers nearly every time!