North Texas Web Design – Your One Stop Shop Web Development Company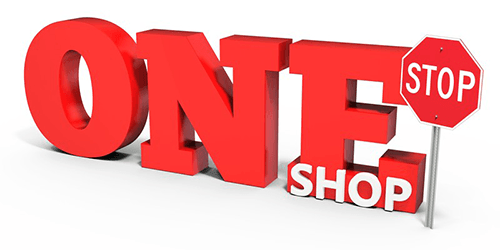 Based in McKinney, Texas and in business now for over 15 years, North Texas Web Design is your one-stop-shop for all your web needs – or as one of our clients jokingly said – one neck to strangle (which does NOT apply to us, as we are one of the ONLY web design firms in all of North Texas with an A+ rating with the Better Business Bureau – something we're very proud of and work hard to maintain).
We service all of North Texas (and really the United States), but our primary focus area is Plano, Frisco, McKinney, Richardson and Addison.
North Texas Web Design has 4 primary business focus areas:
Customized WordPress designs, including WooCommerce
Customized Magento eCommerce designs
Custom Database Design and Development
Local Search Engine Optimization
One Stop Shop Web Design
But we also know how important it is to our many loyal customers to also provide other web-based services. Our customers like the fact that they can come to North Texas Web Design and not have to search around for other features or services not offered some companies. A list of some of the services we offer in addition to our primary business focus areas include:
Domain name registration (we're a GoDaddy reseller)
Web hosting (Linux and Windows)
SSL Certificates
Managed WordPress
Dedicated or virtual private servers
Logo design
Email support
Domain Registration
Everybody knows that GoDaddy offers great 24×7 customer support, and that they are the very best domain name registrar – and they offer the most competitive prices for domain name registration. But why pay $11.99 or $12.99 a year for a domain name when you can purchase it from North Texas Domains (http://www.northtexasdomains.com) for only $9.99 a year. This is our normal, every day price for a .com domain name!
WordPress Web Hosting
If you do a Google Search for "web hosting", you'll find hundreds of ads that pop up promoting their web hosting services. But North Texas Web Design offers something that nobody in the industry offers – and its included in our price for hosting. For WordPress sites we build and host on our own, fully managed, dedicated server, we include periodic, regular updates of all core WordPress versions, template updates as well as plugin updates. We guarantee a minimum of 4 such updates annually – all included as part of our web hosting price.
So not only is North Texas Web Design your best option for a one-stop experience, we offer features you simply cannot get elsewhere in the industry – all at below industry pricing. So if you are looking for a web design company that can meet all your needs, please consider North Texas Web Design at 214-534-6830.
If you are a Small Business Owner in Collin County (or anywhere) and need a new website – or simply have questions about your existing website – give North Texas Web Design a call at 214-534-6830.
See what some of our customers saying about us!
Over the past 30 years of my career I have had the opportunity to work with a number of IT professionals. I have never worked with someone as good as Mike. He is incredibly responsive even for the smallest requests and makes major changes happen at a very fast pace. I am, repeatedly, impressed every time I have an interaction with him. He is so respectful of his clients and understands, especially with someone like me that has limited IT knowledge and capabilities, how to speak my language so that I understand what is going on. I would highly recommend him for anyone looking to drastically improve their IT capabilities and web design whether it be a small company or a large one.

By Kim Reed of Mimi's Wig Boutique

We came to North Texas Web Design as a new company offering products which are most often searched for on the web. Our website has been one of our most valuable business tools, as we knew it would be. Mike and his team worked very hard to understand our business and the challenges we faced in a very competitive market. I couldn't be happier with our decision to choose them to design our website. We're very proud of it and they are always there when we need to add products or make any changes to the site. We made a great decision to use North Texas Web Design and it pays off for us daily.

US Eco Solutions

Mike McLeland at Plano Web Design helped our company build our website many years ago. Not only did he do an exceptional job of guiding us on what works well when designing a website, but has continued to provide excellent advise and service over the years. He always responds immediately to any questions or needs that we have and is always exceptionally helpful with ideas and suggestions.

By Becky Hary of Speech and OT
A few Focus Area Resources: