Requirements Gathering for New Magento eCommerce Projects
Requirements Gathering for New Magento eCommerce Projects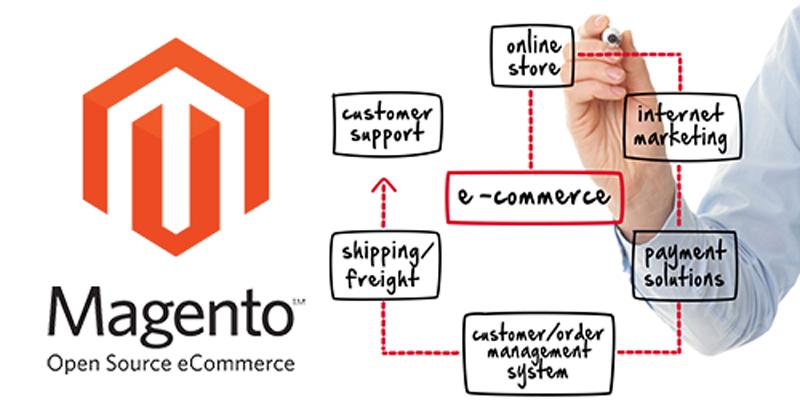 When taking on a new Magento project, it is important you have all of the proper requirements set up before getting started. That way, as you go through the process, you are able to look at the information you need and keep going.
It is important that you know what information to have handy. Here are some of the most important types of requirements to have on-hand when you start your new project.
Functionality Requirements
When it comes to how your Magento website functions, you have several decisions to make. How many products will there be, and will you allow for product reviews?
What about testimonials, do you want them on the website, and if so, where? You need to make choices about if you are going to have a product tour so your customers can see how a product works before they buy it, or not. Plus, you need to consider how to keep people in a position to buy. One thing that may help is adding free shipping or a shipping calculator. That way, your buyers know what to expect during the purchase process.
Requirements for the Business
When it comes to the requirements you need to get the business off the ground, you need to decide on many different aspects of the website. What type of pricing rules do you want incorporated? Are there special circumstances where free shipping is offered, or specific items that do not qualify? What type of legal requirements do you have to start any type of business?
Many different areas have different requirements for a business, including licensing and banking requirements. These need to be decided upon before the project can begin.
Specific Technical Requirements to Know
There are many tech requirements you need to know before you can begin your eCommerce project. Consider things like standard operating procedures, policies on how each procedure of the website will work, and how all of the information on the website will be stored. Then, you also need to go into the more flexible requirements, such as how many pages the website will be and what type of actions your website will and will not allow.
If you are not sure you want to gather all of these requirements, or know how to gather this information, it is very important that you seek out the right help. Turn to the experienced professionals here at North Texas Web Design, and let us help you get your new project off the ground. We can help!
If you're looking for a new eCommerce platform to replace your outdated store – or if you are a new business wanting a state-of-the-art eCommerce platform so you can compete in your market – you should strongly consider Magento. We at North Texas Web Design have local, in-house Magento experts (not outsourced overseas) and are ready to help you with any Magento questions you may have.
See what some of our customers say about us!
Working with Mike at North Texas Web Design has been a breeze! He is able to take my ideas and make them happen. He gave us exactly what we wanted and with very fast service!

Angela Williams and Your Super Inspector

The most important thing these days is SERVICE…period. That is, a company provides it, or they don't! Now don't get taken like we all have, there are many levels of service from basically nothing ("are you sure you have the device plugged IN and turned ON?" or "I can't understand what you are saying, can you speak English? or do you even know how to spell WEB PAGE?….totally useless service) to placing the service call, having a human answer the phone that can speak and understand English without a "out on the edge" accent and expeditiously remediate the problem! One that is with you the entire way. In my opinion PWD/NTWD provides the highest level.I have been with NTWD for about 5 years with several Web Sites and numerous email accounts and yes I did have a glitsh, well more it was a change of server. I was on the phone with them and the problem was resolved, just like that! It wasn't really a problem but a change in configuration, even better.The next most important thing is quality. NTWD provides top quality work. Basically anyone can build a web page or host data or email. Mike at NTWD delivers the best that is possible, always there and only a phone call away….if you happen to need help. SECURITY????? That is a big concern and should be of everyone! I am totally concerned about security but not with my NTWD services. I know they are covered, Mike keeps up with technology.I have a choice and so do you. You want to have a strong and SAFE site and service? Do not go any further, simply go to NTWD. As an overall package (design and service), there is none better.Dang I forgot to mention money, fees, skins, bucks, green backs, dough, bread….etc. You want a strong quality product (and service) for a very reasonable price……. The work is done for you. Go to NTWD. Don't go anywhere else. If you already have, get your tail to NTWD as soon as you can.

By Gordon McAleb of Einstein Engineering

Mike McLeland at Plano Web Design helped our company build our website many years ago. Not only did he do an exceptional job of guiding us on what works well when designing a website, but has continued to provide excellent advise and service over the years. He always responds immediately to any questions or needs that we have and is always exceptionally helpful with ideas and suggestions.

By Becky Hary of Speech and OT
Listed below are a few Magento Web Design Resources for you to review:
More about North Texas Web Design